Founded in 1943, ReSound is a Danish manufacturer of hearing aids. ReSound's mission is to "help people rediscover hearing so they can live rich, active, and fulfilling lives." ReSound has introduced important industry firsts: an open-standard digital chip, Wide Dynamic Range Compression (WDRC) sound processing, and Digital Feedback Suppression (DFS). Both WDRC and DFS give wearers clear sound without whistling or buzzing. ReSound provides wearers of their hearing aids with natural, clear sound and a comfortable listening experience. ReSound conducts research worldwide to create technology that is applicable to real life situations. Now with offices in 25 countries and distributors in more than 80 countries, ReSound continues their mission to provide people worldwide with sophisticated hearing technology.

Enjoy ReSound's natural sound quality and get the truest sense of space and easily locate sounds with M&RIE, a Microphone & Receiver-In-Ear design. ReSound's one-of-a-kind hearing aid enriches your daily sound environments with direction and depth.
All Access Directionality automatically adjusts to your listening patterns, so you can feel at ease and engage effortlessly with others, even in noisy, challenging, and changing listening situations.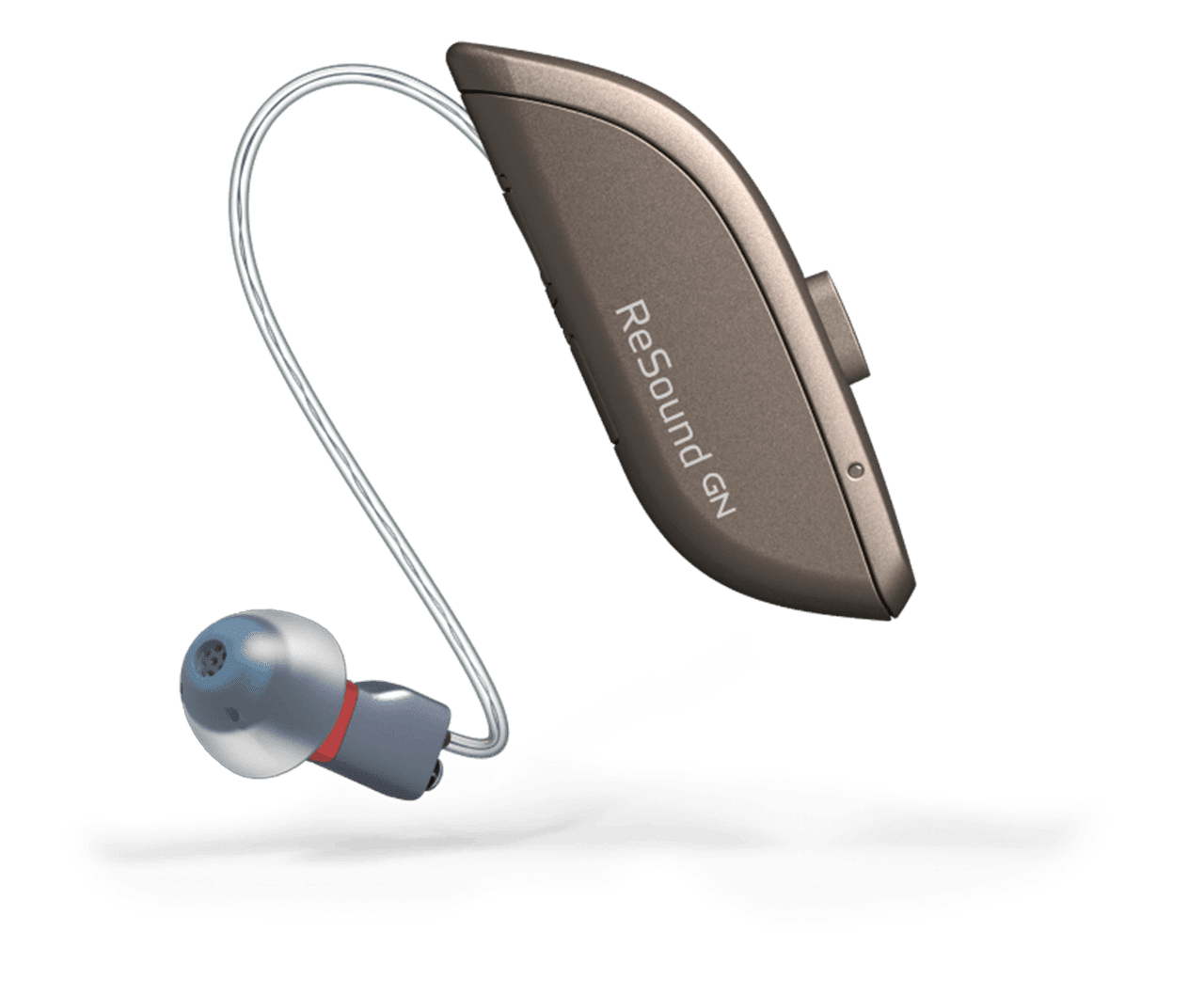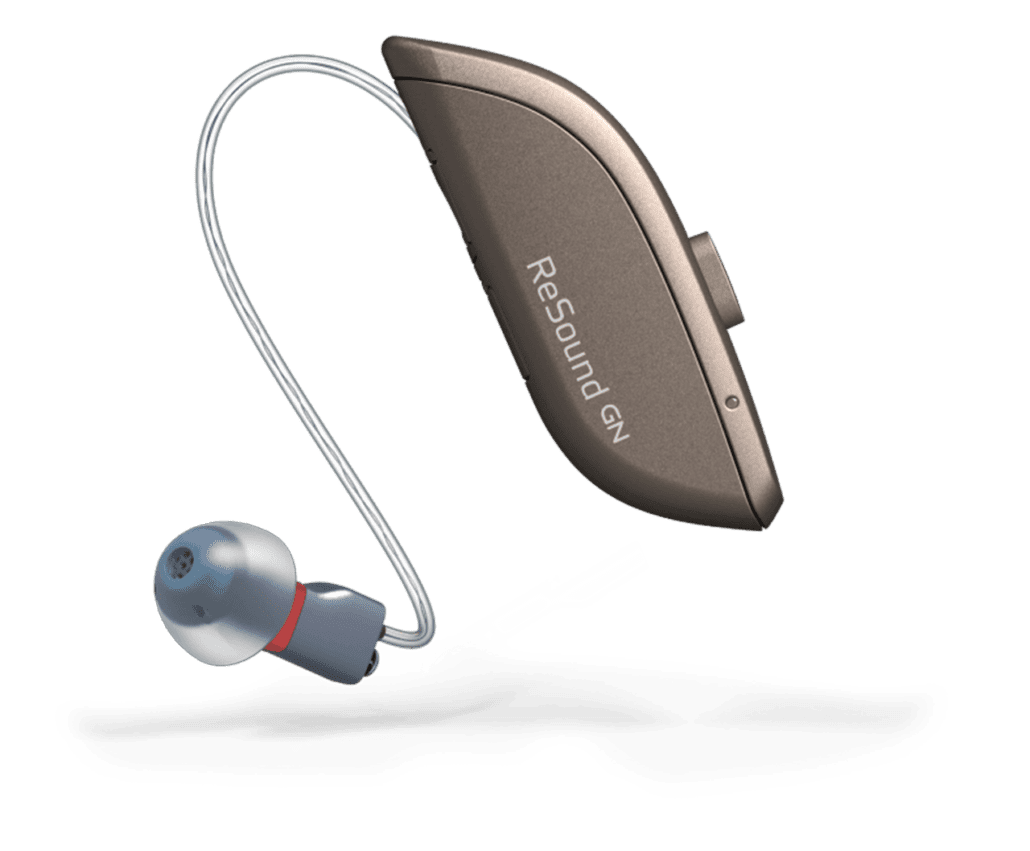 LiNX Quattro
The Made for iPhone, Rechargeable Hearing Aid
LiNX Quattro is a modern full collection of premium hearing aids, including the world's most advanced rechargeable solution, that combines brilliant sound, full direct streaming and support and personalization from anywhere. LiNX Quattro provides wearers exceptional sound quality, speech understanding, and spatial awareness.
As a Made for iPhone hearing aid, LiNX Quattro allows people to connect to their devices to stream phone calls, FaceTime, music, movies, and other media directly to their ears. Using the iPhone's GPS, wearer preferences are geo-tagged and archived. When you return to a saved location, your LiNX Quattro aids will automatically adjust, providing a truly natural and seamless listening experience.
These technological advancements are just one exciting part of the overall LiNX Quattro experience. ReSound has designed the LiNX Quattro to support the hearing process. Features such as Surround Sound, New Binaural Directionality II, and Spatial Sense work in conjunction to capture the sounds of your environment and provide clarity, amplification, and improved speech recognition. Surround Sound and Spatial Sense helps you locate the source of sound within 360-degrees of your listening environment, while Binaural Directionality balances audio from both ears. These features support the brain's natural ability to process sound and recognize speech.
ReSound's LiNX Quattro treats mild to profound hearing loss and is available in the following styles: invisible-in-canal, in-the-ear, receiver-in-canal, and behind-the-ear.
ReSound Hearing Aids and Accessories
All ReSound hearing aids are fully customizable to meet specific hearing needs. ReSound hearing aids are also equipped with the option of tinnitus therapy, synthetic sounds that relieve symptoms of tinnitus.
For people who need extra amplification, ReSound offers a line of assistive listening devices with options such as the TV Streamer and Phone Clip. These accessories increase accessibility for wearers, while giving them ease of control over their devices and hearing aids. They also offer wireless connection to home entertainment systems.